---
What is PMP® Certification?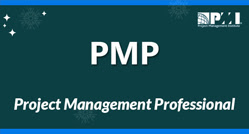 PMI's Project Management Professional or PMP is one of the gold standards of project management certification. The Certification is reorganized globally and it endorses your skills as well as expertise in performing the project handling and management role as a capable leader. 
PMP Certification seals the fact that you can be entrusted in handling and delivering positive results using your skills, appropriate use of resources along with strong team managing skills.
PMP Certification also advances your future career prospects. Statistically more certified individuals are in demand by companies than their non certified counter parts. It adds value to your resume and definitely brightens your career prospects within the same organization or if you are opting for the next one.  If you have the zeal to be in the race to be among the most wanted individuals in top notch companies it is certainly worth to arm yourself with this certification. 
Besides being passionate about attempting PMP certification which is of pivotal importance, let me take the opportunity to list down the eligibility criteria to attempt for the certification.
---
Prerequisites before attempting PMP Certification
---
A  four-year degree

36 months leading projects

35 hours of project management education/training 
                                                                 — OR —
A high school diploma or an associate's degree (or global equivalent)

60 months leading projects

35 hours of project management education/training
After you meet either of the above prerequisites, yet this certification comes with certain amount of effort to be put into it. After all you are attempting for one of the gold standards of certification!!  It therefore requires you to be first eligible for applying for the PMP certification by meeting its eligibility criteria, undergoing rigorous training and preparation and attempting as well as clearing the exams. The exams are concept based and will certainly be tingling your mind if you have been thoroughly trained and prepared for it and will leave you confused if you haven't.
---
PMP Career Opportunities
---
Even if "project manager" isn't part of your current job title, PMP certification involves any individual who has been contributing towards project completion in their own way. The good part is that PMP is not industry specific so if you have been associated with automobile, logistics, hospitality, IT services, plant or manufacturing unit etc. etc. it still is applies to anyone who helps bring a project to completion. Just like a Chartered Accountant degree validates expertise for accountants, the PMP recognizes your ability to manage projects effectively and efficiently. 
Besides better career prospects, PMP Certification also opens the doors of other channels such as consultation and free lancing alternatives in your domain or in others as well. These opportunities present themselves if you are able to prove yourself to be more than capable to deliver by networking with companies who are ready to engage your services through a contract. So be ready for action packed weekends which also means you would need to sacrifice some hours of your weekend as well. But hey this will also mean that you would be getting those extra bucks that you wanted from your regular salaried income. 
Finally with my interaction with PMP certified individuals are that they have been always in demand not only in their home country but also in other geographies as well.  I have interacted with PMP certified individuals who have been giving their support both in India and abroad. Which does not necessarily means that you have to pack a suitcase and keep it ready. With technologically advances you just have to get connected through online channels and other sophisticated mediums as well.  But who knows that it may also be that you may need to use the packed suitcase as well. Long story short, PMP is your doorway to become a project ninja.
---
Wish you all the very best!
---